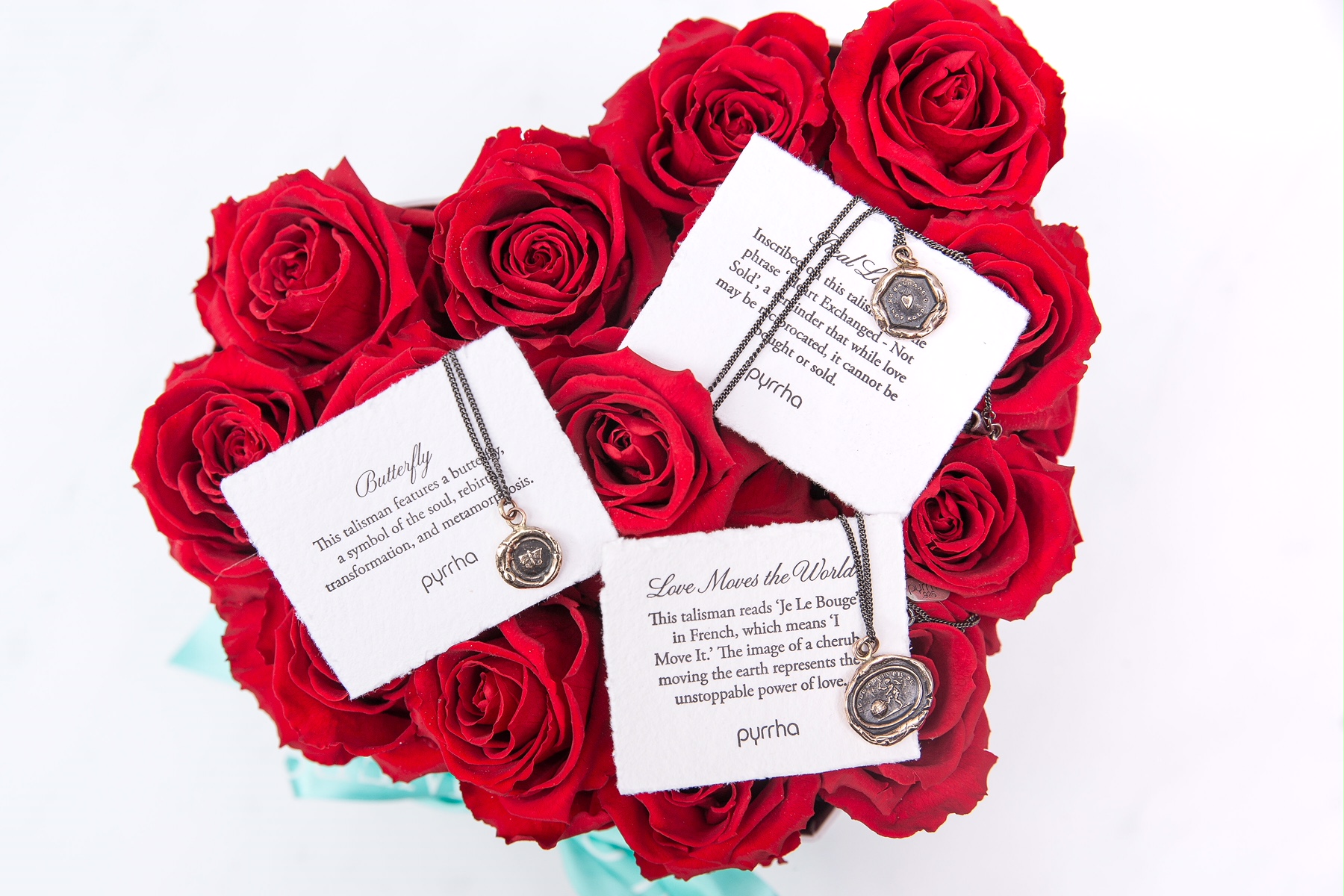 Pyrrah Jewerly
We are happy to welcome Pyrrah Jewerly to our collection of unique and beautiful things. These necklaces and bracelets each carry a unique meaning and range from $120-$185. We are not permitted to sell them through our website so please drop by or order over the phone.
Silver and Bronze
Heart Print:
This talisman reads 'Vous Y Etes Empreinte' in French, meaning 'You are Imprinted on my Heart'. This references the eternal nature of love, while the heart represents sincerity and devotion.
Skull:
This talisman reads 'Olim' in Latin, which means 'Once'. The skull, a classic memento mori, is a reminder that life is fleeting.
Love Moves the World:
This talisman reads 'Je Le Bouge' in French, which means 'I Move It'. The image of a cherub moving the Earth represents the unstoppable power of love.
Many more styles and symbols in store such as: Never Settle, Begin Again, Butterfly, Tree of Life and many more.
sale